Upcoming Classes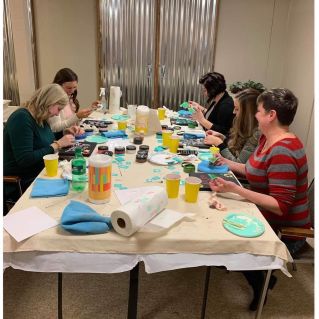 Sign up for an art class or event!
We offer classes in painting and more, right in the back of the store. We do classes making seasonal pieces or pieces you can keep up year-round! No art experience is required, all you have to do is get a group of friends together and let us know what you want to make!
Call or email us to chat about class options and prices. We can hold classes for anywhere from 3-24 people and would love to have you!
Watch the webpage and check out our Facebook to see information on scheduled events, they are open to everyone!